NHS Blood Donor Registration Form
I was involved with the creation of the digital NHS Blood register forms. These are now live on the NHS Blood website. Used wireframes and brand guidelines to create UI design.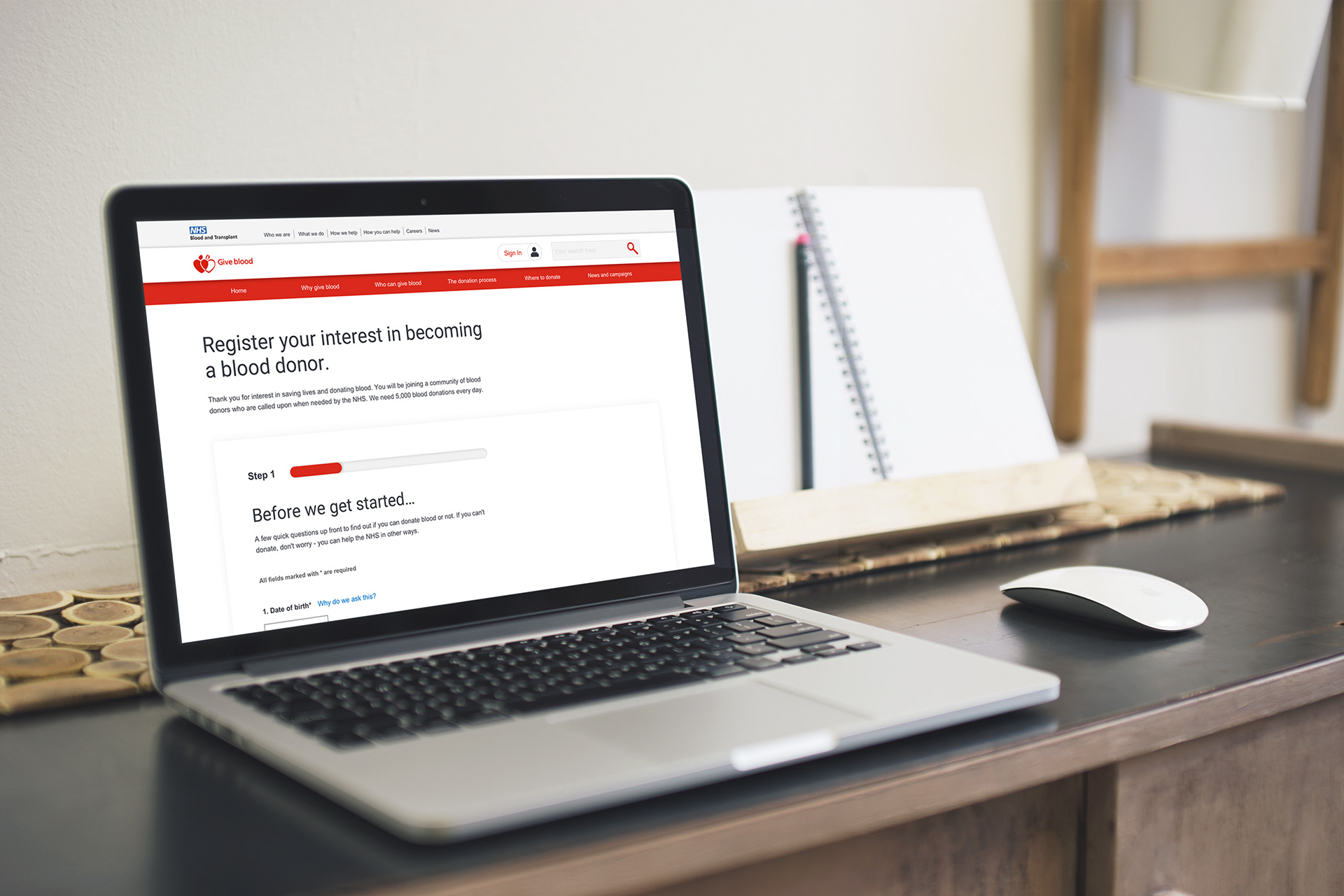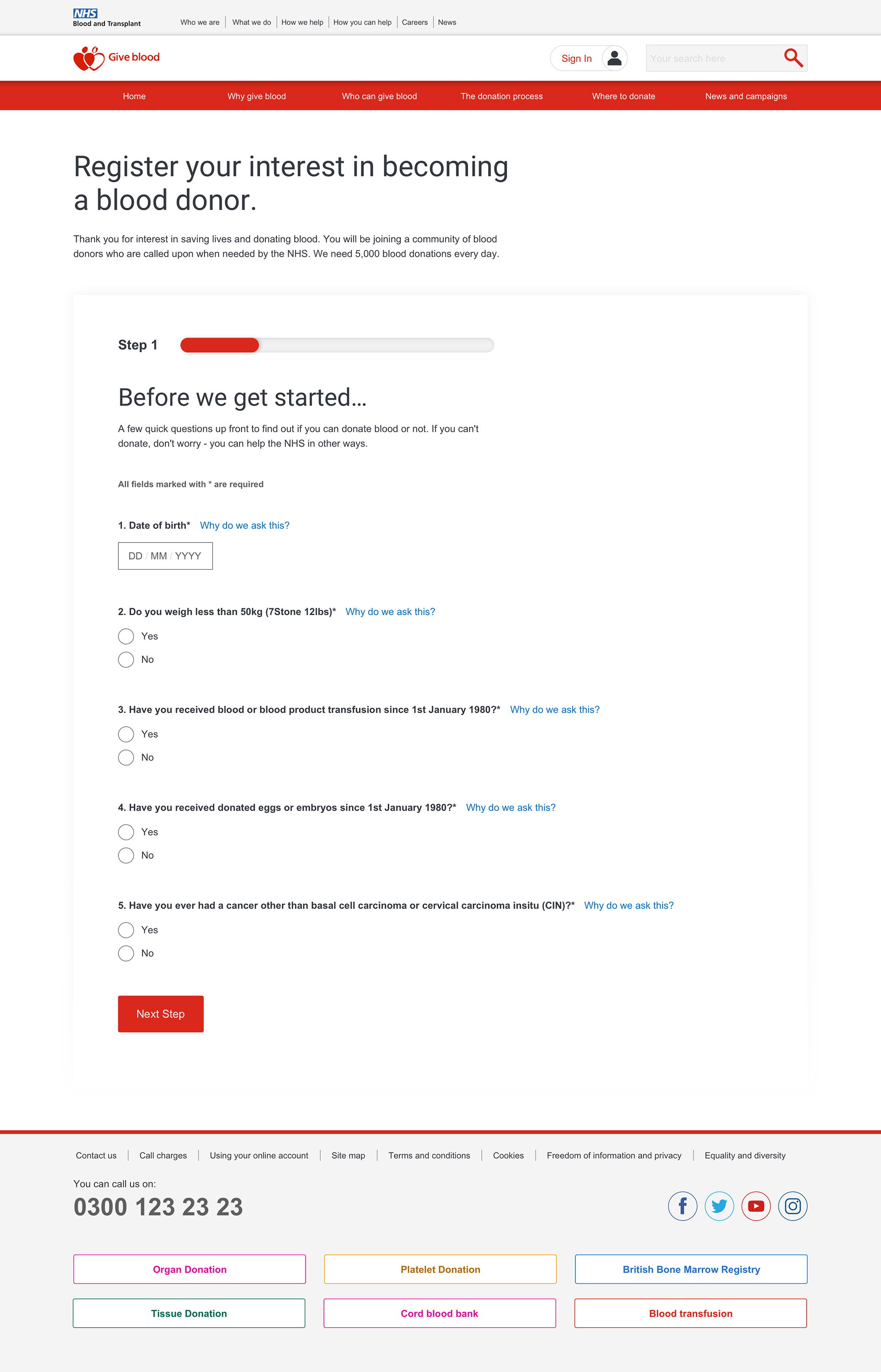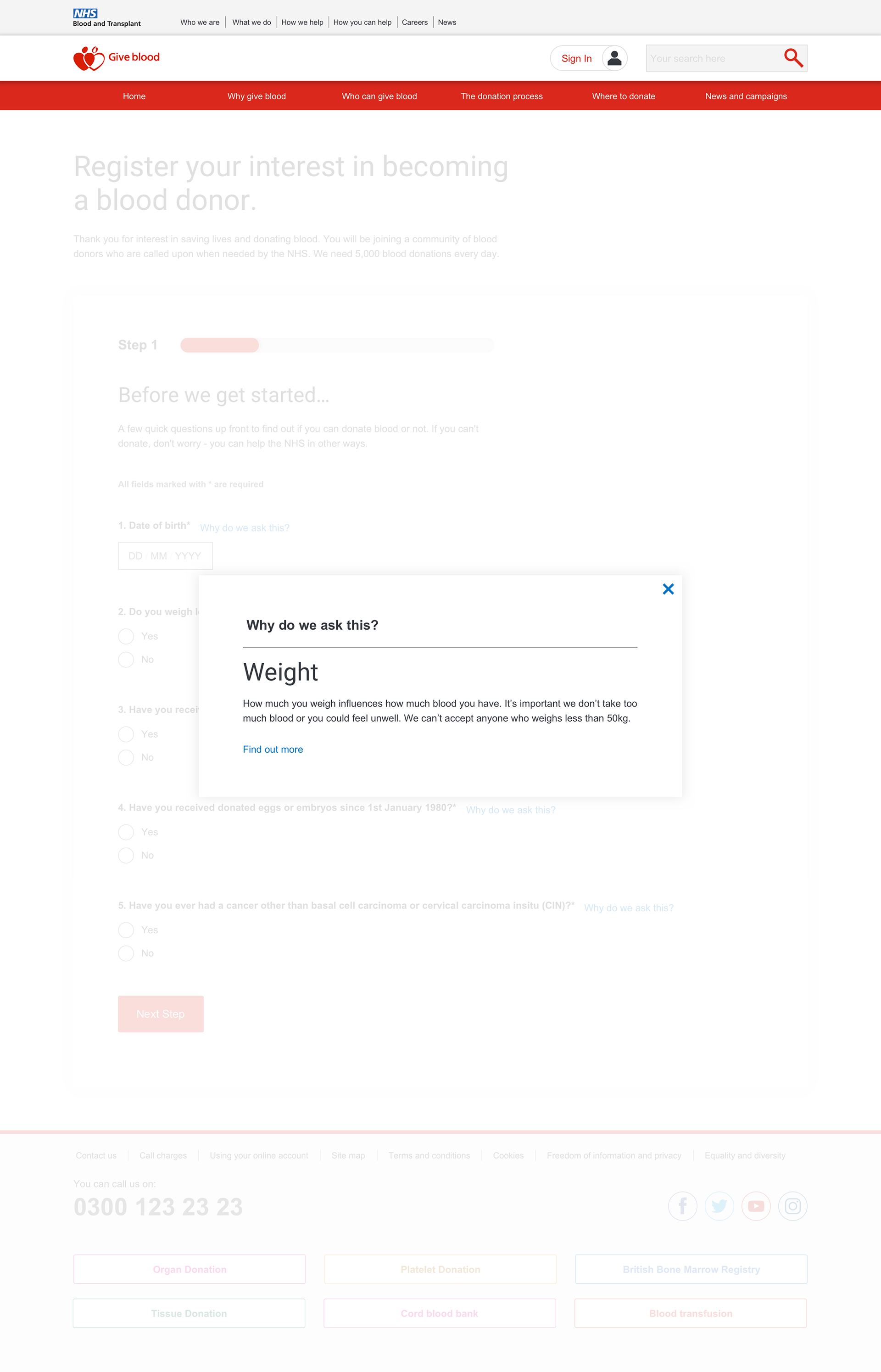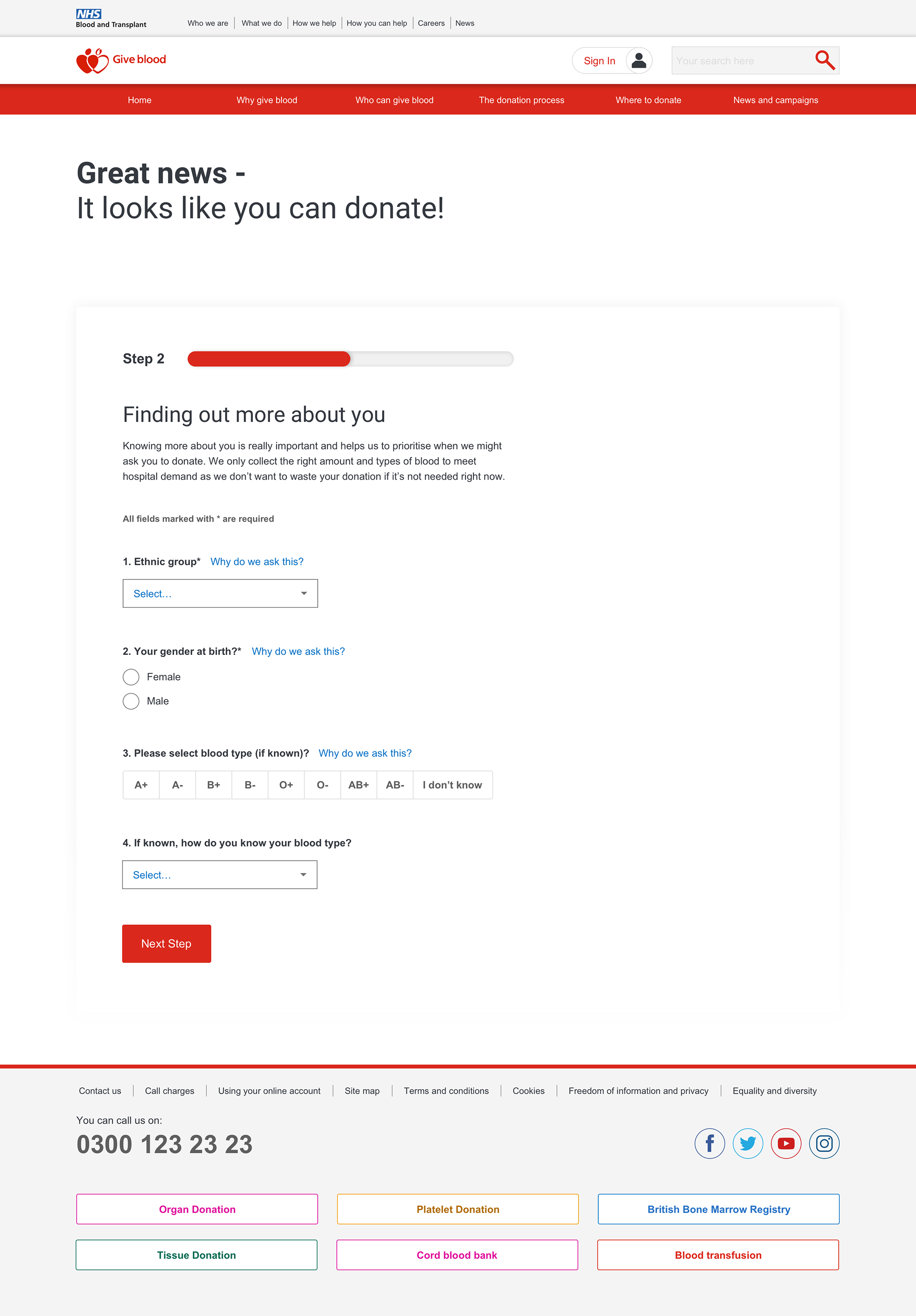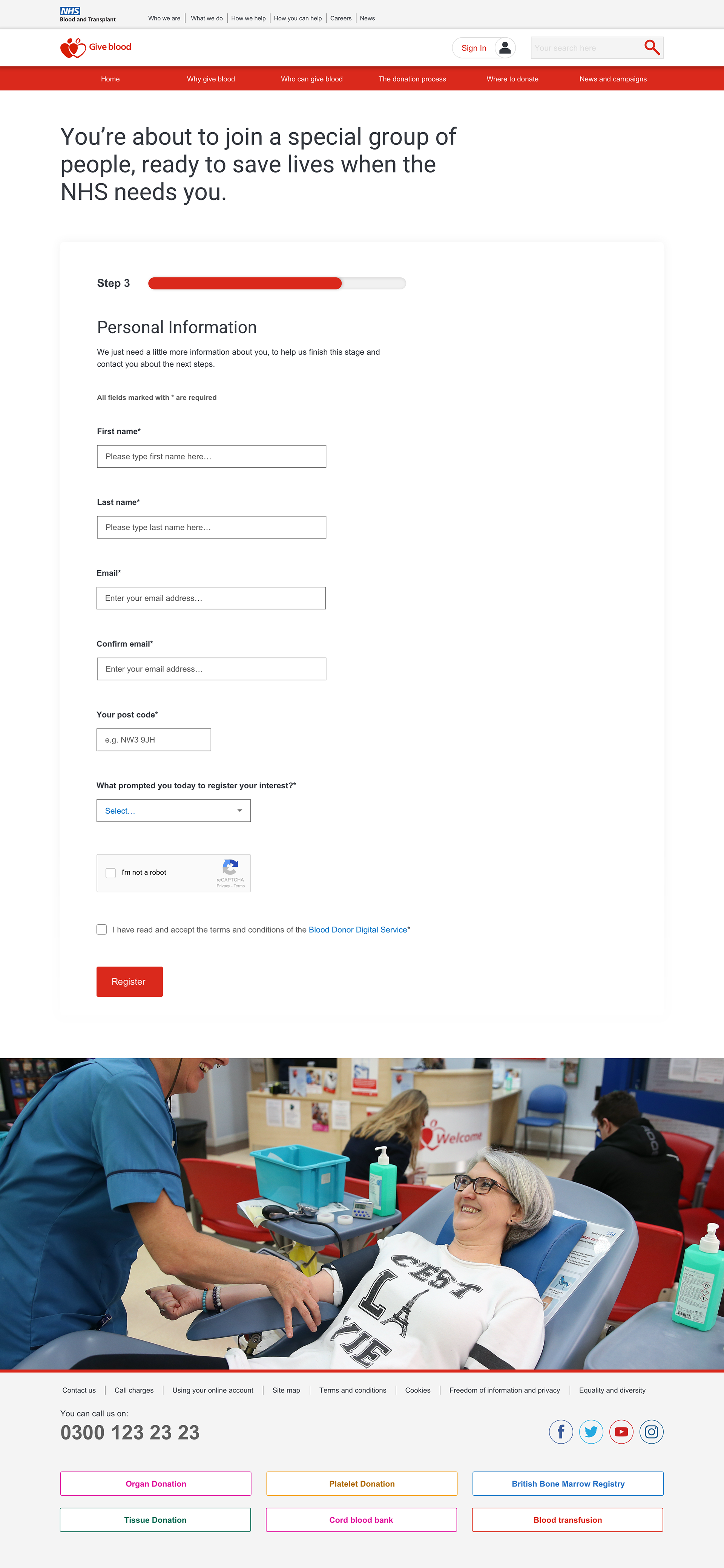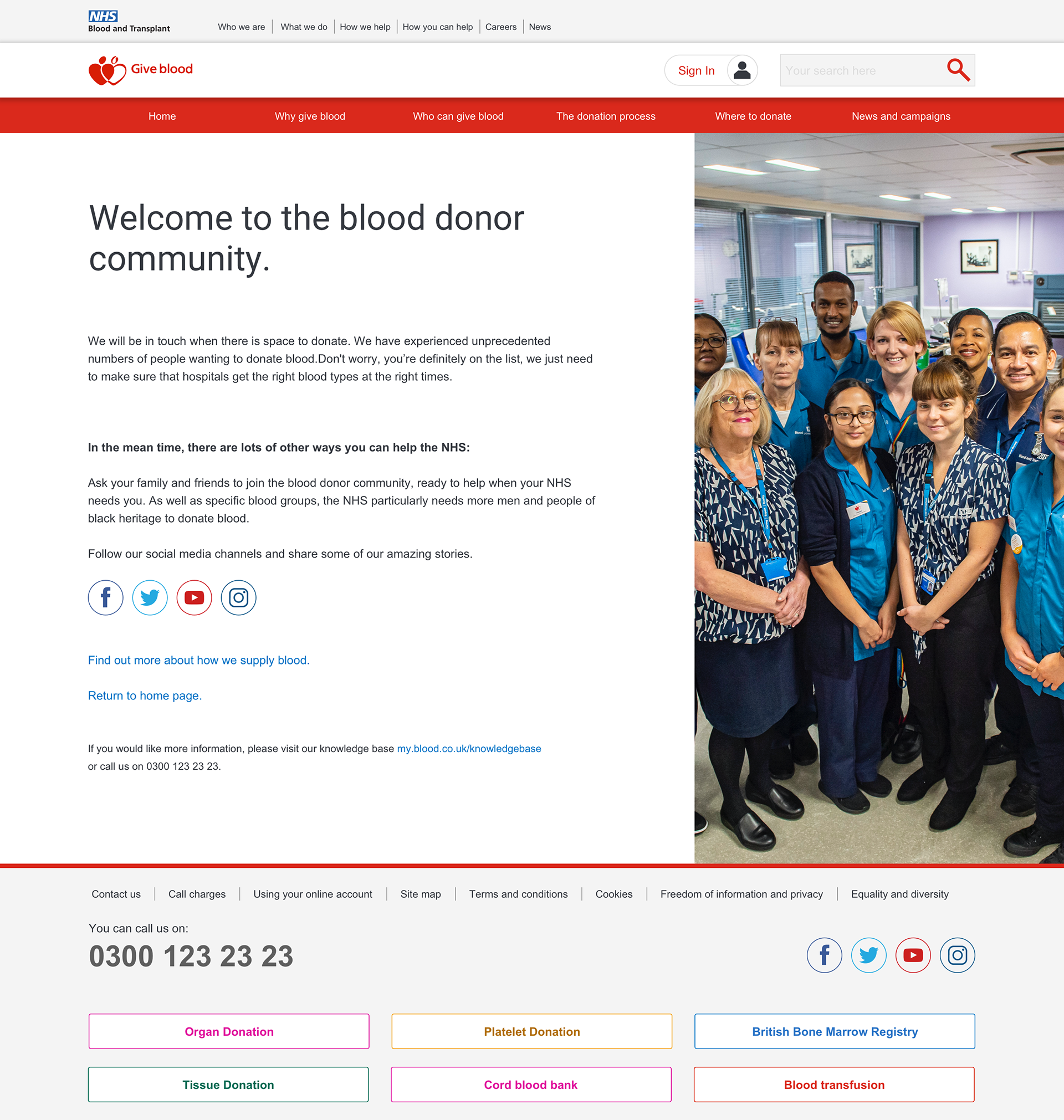 Then these designs were applied to mobile and tablet layouts.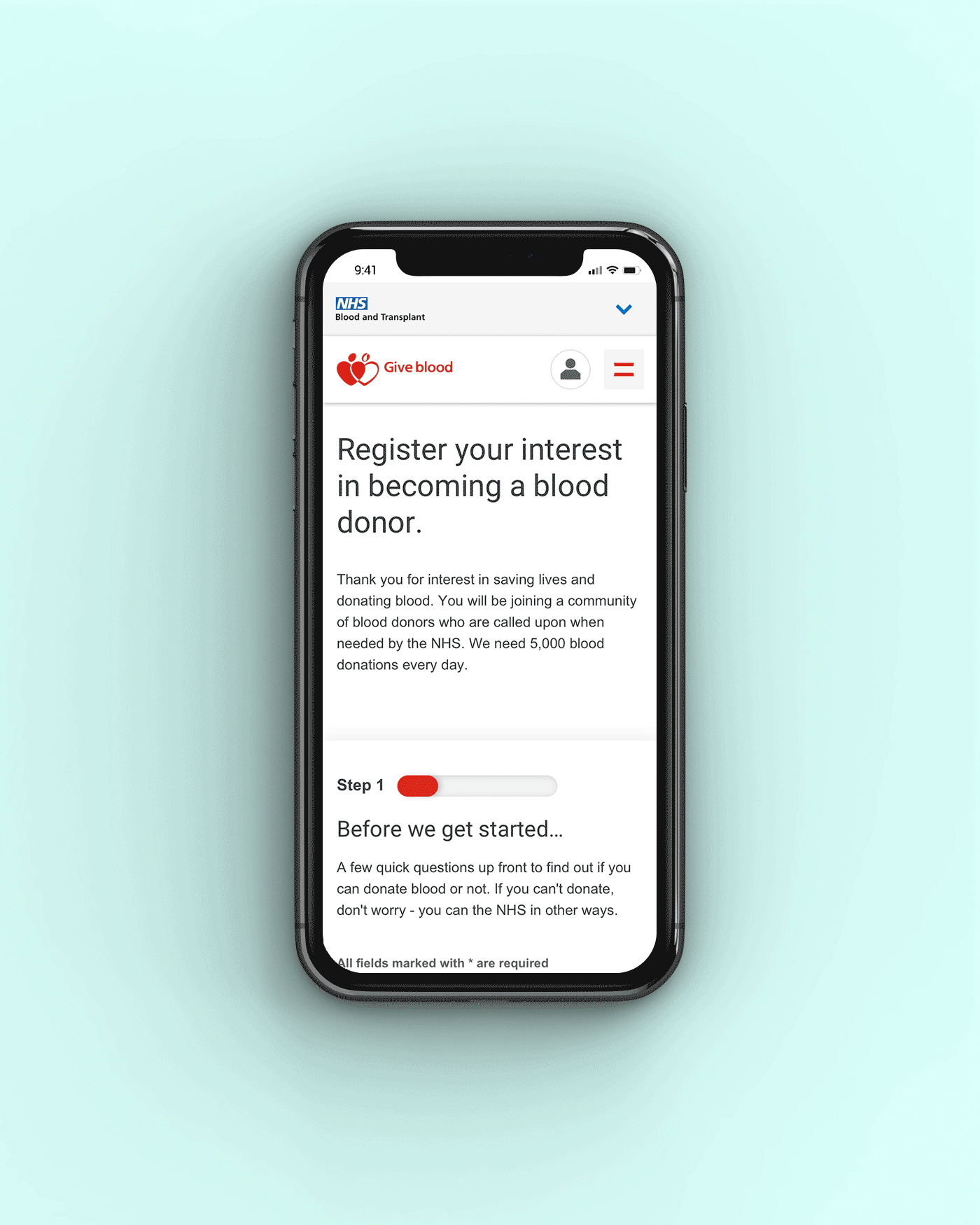 Here are some of the workings from the project...